Doc's Nugget Stalker® Brand LegTec Leg Gaiters
Retail $94.95
SPECIAL INTRODUCTORY PRICE $79.95

Professional Prospector Tested and Approved!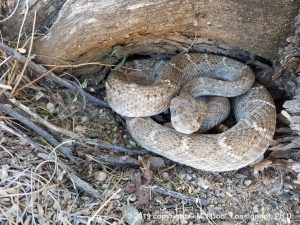 • High quality Nylon exterior
• Absolutely no-metal used to produce this high quality tough gaiters.
• Inserts are made of thick poly-carbonate, the toughest material against high impact penetration.
• Highest quality straps
• Each pair supplied with strap locks, adjust them once and they will never slip
 • Protects your instep, and legs.  90% of bites happen below the legs and the greatest majority of those bites are on the instep.
 • Knee pads are comfortable foam, (no poly-carb. inserts in the knee area) Wide comfortable strap. Knee pads secure with Hook and Loop material.  Because they are sewn to the Leg Gaiters these knee pads never slip or rotate on your knees.
• One size fits most.  Will adjust for Large and Xtra Large
• NOTICE:  We have done extensive penetration tests, and found that these gaiters exceed the penetration resistance of the more expensive gaiters on the market.  However, because of liability issues, we DO NOT guarantee them to be snake bite proof. Use at your own risk.
• Buy them and inspect them yourself.  If you don't feel these are the highest quality gaiters and provide ultimate protection for the money, just pay for the return of the gaiters unused and we will refund the $79.95 you initially paid.