QWEEGLE™ The Amazing Double Adjustment Point Bungee
Manufacturer: #01 Doc's Exclusive Product
Do you use a backpack, hydration pack or other harness system like the Minelab Pro Swing, that has "D" rings on the shoulder straps?
Then you are going to fall madly in love with Doc's QWEEGLE™ Double Adjustment point Bungee.
Look at these "CAN'T BE BEAT" Benefits
• Highest Grade Marine Bungee cord for unmatched durability.  Has the lifting power of standard 3/8ths inch bungee, but thinner and much better made.
•Shoulder attachment snap features easy on and easy off design and the ability to adjust the length of the bungee right at the shoulder snap.
• Wrap around adjustment point on the rod will fit any detector.  When you get the perfect fit, just trim off the excess webbing and singe the end.
• Need to adjust your bungee when going up a hill?  Do it without missing a swing, tug the bungee out of the "V" groove, lift your detector to the desired height and tug the bungee back into the "V" groove.  Perfect length, every time in no time.
• Need to lay your detector down?  Just pull the bungee out of the side slot on the rod attachment point in a split second.  Ready to swing again, pop the bungee back into the slot, just as easily.
•  All "PLASTIC LOOK" adjustment parts are not plastic at all.  They are fiber glass impregnated nylon.  "NYGLASS"  The most expensive, durable and long lasting material you can use when molding high quality parts.  It won't crack like plastic.
You will be astounded at how much more comfortable this bungee makes detecting.  Also can be used as a replacement bungee for your Minelab Pro Swing harness.  Unlike the Minelab supplied bungee, this gives you the added advantage of a adjustment point on the rod, as well as at the shoulder.
When you receive your Qweegle, you will notice there will be a small square double sided adhesive patch included.  After you have had a chance to play with the wrap adjustment point on the rod, you will come to find the perfect and most comfortable location for you to use.  When you decide where you want the rod attachment to be, peel off one side of the adhesive patch and mount in on the neoprene square you will find stitched on the inside of the web wrap around.  Make sure you know exactly where you want to mount the rod attachment adjustment part on your rod, and remove the other side of the adhesive patch and stick it on the rod.  Wrap the webbing around and secure the adjustment point in place.  It will never move and be secure.
Here is a picture of how I mounted mine.  I swing with my right hand so I wanted the rod adjustment point to be tilted a little towards my left hand which is the hand I would adjust the bungee with.

Here's a picture of the Qweegle attached to the Swingy Thingy Harness.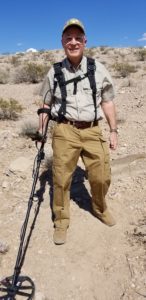 Order yours today!